You are either currently operating in Turkey and willing to expand your business in the foreign lands, or you are a business owner and want to start doing business in Turkey. In any case, you will need information on different payment methods as of 2020, types of payment methods as well as alternative payment methods in Turkey. Yes, you do need to receive localization services in order to reach your target audience in the target market you're working for. However, it doesn't end there. The actual journey starts when you are 100% aware of the steps to grow your online business internationally with online payment methods in Turkey. Therefore, we have created this article for you to give you insights on the most common types of payment methods in Turkey.
To put it out there in a simpler way; once you make the decision to expand to another country/target market, you need to localize your content including your products and services, adapt your digital marketing strategies and lay in the foundation for transactions. With years of experience on helping customers going global, we have got you covered for localization and digital marketing services. However, we also wanted to share our experiences and know-how for receiving payments from your international clients. Keep reading to find out more about the best online payment methods as well as the most common payment phenomenons in Turkey to help you reach your desired choice of target audience.
State of Offline and Online Shopping in Turkey as of 2020
Before getting into the payment phenomenons let's take a look at the state of offline and online shopping trends in Turkey to show you the bigger picture. Given the economic state of Turkey, assessing shopping trends can be difficult whether or not it is online or offline. With factors such as inflammation, decreasing purchasing power, currency shock, etc. a lot has changed in terms of shopping trends. However, one change is abundantly clear.
Given the suffering exchange rate, people are buying less and less from foreign brands such as Zara, Mediamarkt, etc. because of the price increase. More and more people are purchasing from local Turkish brands when it comes to retail especially. There has been a significant increase in online shopping as well. Considering market places such as Hepsiburada, and Trendyol offer brand names at discounted prices. The prediction for 2020 is that this trend will very much continue. As we move forward with the best online payment methods and phenomenons, we will discover how online business owners or to-be's can build their online payment infrastructures in case of planning to receive payments from customers in Turkey.
Payment Preferences in Turkey: How do people pay?
What does the online payment methods for small businesses look like? Well, firstly it must be mentioned Turkey generally is a technologically aware country. And with online shopping/ the e-Commerce world becoming ever more popular online payments are quickly becoming a favorite. In 2019, credit cards were at 59% in terms of preferred payment method and it is predicted to only increase going into 2020. Especially, considering most brands now will offer installment payments for users making purchasing possibility easier for users, and online purchasing the more preferable option.
The Most Popular Online Payment Methods In Turkey
In Turkey, the currency is known as Turkish Lira. A currency that now, unfortunately, holds very little value on a global scale. Even just a few years ago the value was much higher, just going to show the stability of a financial economy can change drastically within just a few years. With that, Turkey is also known as a central hub of Europe. Exporting and importing goods from around the world. Meaning global brands are sold in Turkey. What does that mean in relation to currency? That a lot of forms of e-Commerce payment methods are actively used by business owners and individuals. Let's take a look at some of the user favorites.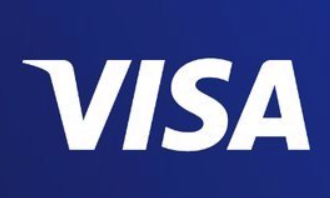 Visa and MasterCard
The most common payment method(s) in Turkey.
Supplier of credit and debit cards.
Offers the Maestro Card option for consumers not willing to have a bank account/credit card/debit card.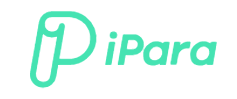 iPara
Online payment method with a strong focus on e-commerce.
Special offers for major brands from different verticals in Turkey.
One of the types of payment methods online that offers virtual POS and e-wallet options.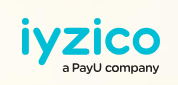 Iyzico
The most popular Turkish payment system in many different methods of payment.
Completely free to use and offers 24/7 live support.
Easy payouts worlwide.
Offers virtual wallet for individuals/customers who don't own a credit card or bank account.

Troy
The local version of Visa/Mastercard in Turkish payment methods.
Offers debit card, credit card and prepaid card options.
Provides secure payment via SMS with the GO secure payment service.
QR-code payment option is available.

BKM Express
Digital wallet or electronic wallet integrated with all payment suppliers.
Offers easy and secure online shopping infrastructure.
Widely available both in online stores and physical stores.

Papara
Mostly used instead of EFT payment method and in-app purchases.
Offers payment in bulk and checkout services for enterprises.
Money transactions to bank accounts are free.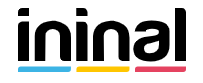 İninal
Shopping card trusted by thousands of users.
Sold at more than 20k physical stores in Turkey including chain supermarkets and book stores.
Accepted by most of the global and local brands.
The Wrap Up
For whatever your needs are when expanding to a foreign market, please keep in mind that you will need a detailed plan in terms of everything we mentioned in this article. For your global needs, Protranslate is 24/7 available and as for payments, we hope that this article has given you an idea on which paths to choose after making the decision to either expand to or from Turkey.
Protranslate is a great platform for whatever your needs are, offering localization and digital marketing solutions tailored to your needs. Whether you are looking to expand, and grow your business, or individuals just need some translation work done. One of the greatest things? Protranslate is extremely easy to use. All you have to do is sign up, upload your project, and a team of qualified translators will make sure your translation is completed. Offering 70+ languages and containing a team of over 1000 experienced translators.
Services including localization, translation, editing, and proofreading for your business. But more than that, Protranslate aims to provide more than a service, but a partnership, a relationship, a team of people to walk you through whatever goals you have and make sure you reach them. To know you have a group of qualified experienced people behind you. And the cherry on top? Protranslate makes payment as easy as possible so that no matter where you are in the world you can get your translation projects done and paid for with ease. With payment options including everything from Paypal payment method, wire transfers, credit/debit card payments and more. So don't wait another day, reach out to Protranslate today.